Google has announced that starting in December 2018, Chrome 71 will remove all ads on sites that have repeatedly performed abusive behavior.
When Chrome 64 was released, Google introduced new features that blocked abusive advertising techniques such as tab-under behavior and malvertising redirects. Below you can see examples of deceptive video play buttons that lead to unwanted software or link clicks that open popup ads.
| | |
| --- | --- |
| Deceptive Download Buttons | Link clicks opening popups |
Unfortunately, even with these additional protections, Google has found that more than half of these abusive experiences were not being blocked by Google Chrome.
"However, we've learned since then that this approach did not go far enough," stated Google. "In fact, more than half of these abusive experiences are not blocked by our current set of protections, and nearly all involve harmful or misleading ads."
Due to this, Google has announced that starting with Chrome 71, which is slated to be released on December 4th, 2018, the browser will begin to block all advertisements on web sites that repeatedly perform abusive behaviors.
A web site owner can determine if their site is performing any of these abusive user experiences by checking the Abusive Experiences Report in the Google Search Console.  This report will show periodic evaluations of a owner's web site and whether any abusive experiences have been detected.

If a site fails this report, as shown above, site owners will have 30 days to resolve the issues before Chrome will begin removing ads from the site.
Behaviors classified as abusive by Google
Google classifies abusive behavior as web site activities that includes being deceptive, lead to mistaken ad clicks, install malware or other unwanted programs, perform phishing, or display unwanted popups or redirects.
A full list of behaviors considered to be abusive by Google are illustrated below:
Fake messages, system alerts, or warnings
Ads or design elements that resemble chat apps, warnings, system dialogs, or other notifications that lead to an ad or landing page when clicked.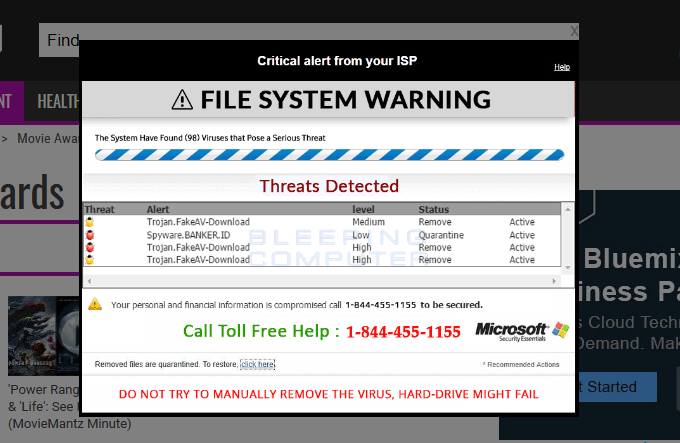 Misleading Site Behavior
Page features such as scroll bars, play buttons, "next" arrows, close buttons, or navigation links that lead to an ad or landing page when clicked.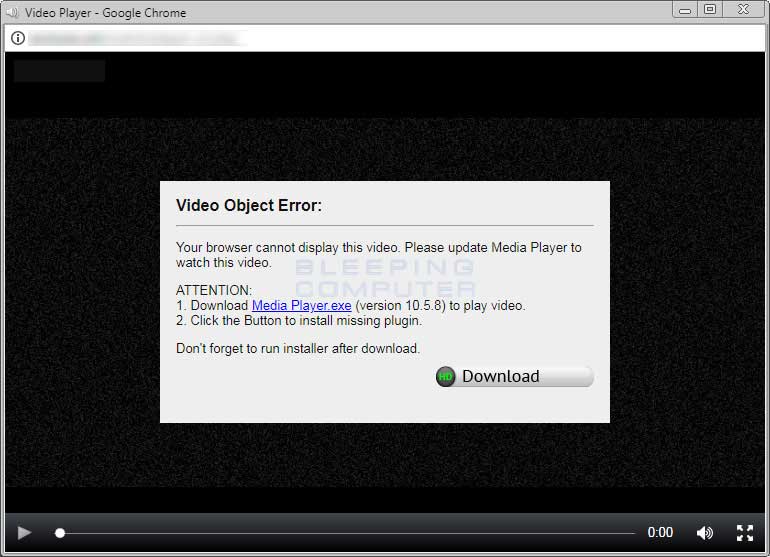 Phishing
Ads or page elements that attempt to steal personal information or trick your users into sharing personal information.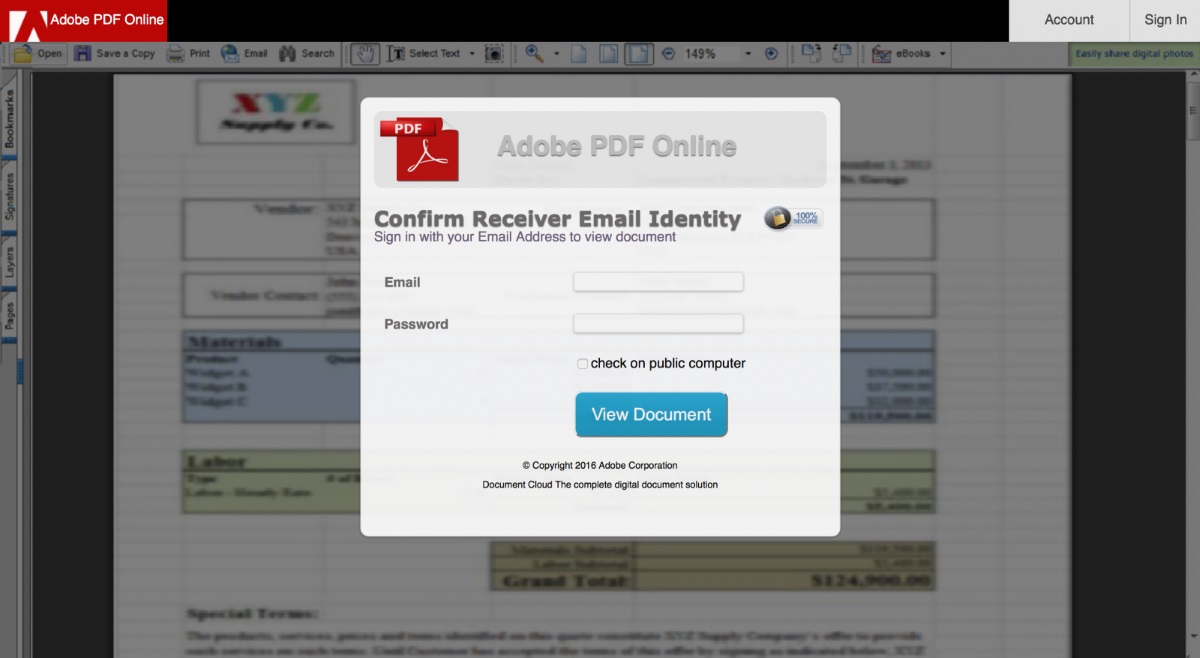 Redirecting to another page without user interaction
If a web page redirects to another page without any user interaction.
Fake Mouse Pointer
Ads or page elements that display a fake mouse pointer in the hopes that the user will try to click on it or interact with it. You can see an example of a tech support scam utilizing this type of abusive behavior in our video below.
Hidden Ad Click Areas
When web sites utilize hidden background or non-visible elements that when clicked on lead to an advertisement or landing page. These types of abusive experiences typically lead to mistaken clicks as users may click on an area by accident not realizing it would generate a behavior.
Malware or Unwanted Software
Ads or page elements that promote, host, or link to malware or unwanted software that may be installed on your users' machines.
Ads with Missing or Misleading Branding
Ads that promote or depict unidentified or fictitious businesses. Examples include ads or other elements that are missing a company name, branding, and a logo—even if a generic description is included.
Chrome 71 users will still have control
While Chrome 71 will automatically block ads on abusive sites, users will ultimately be able to decide if Chrome should block ads or not.
Users who wish to continue to see ads on abusive sites can disable this feature by going into Settings and searching for "Ads"or by going to Settings -> Advanced -> Content -> Ads. From their they can toggle the setting for "Blocked on sites that show intrusive or misleading ads (recommended)" to "Allowed".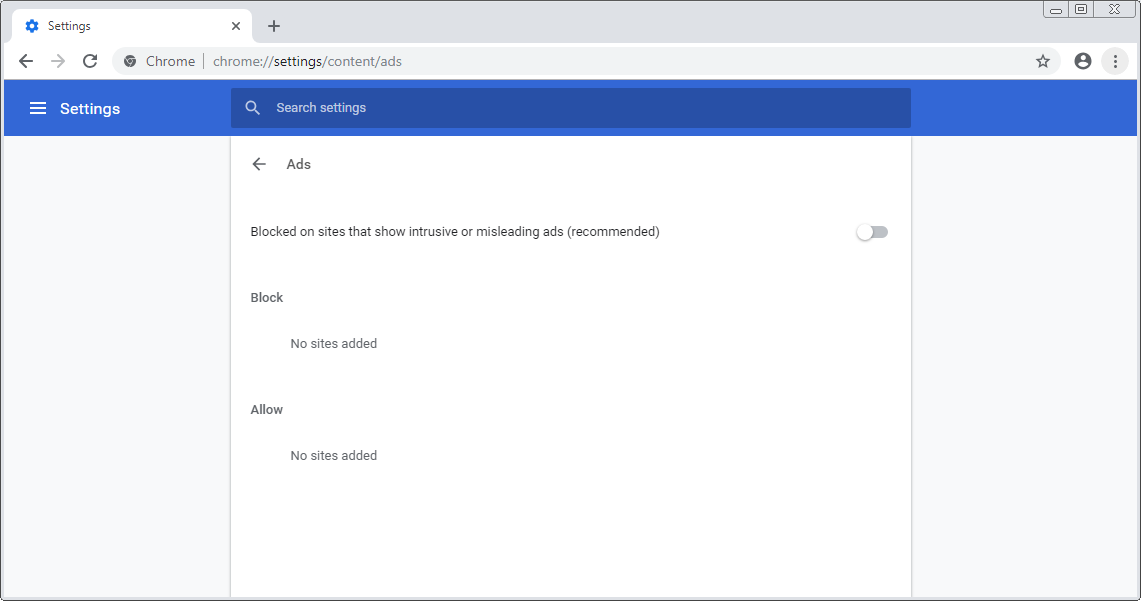 Google recommends that you do not change this setting and allow Chrome to continue blocking ads on abusive sites in order to protect you from malware and other unwanted experiences.
AddSearch Reports